I have selected the very best unusual and lifestyle stories of the day for your enjoyment. Click on any of them to see why they are specially selected for you.
Hello Difers, happy weekend! Thank you all for celebrating me on my birthday. You guys actually made my day. The wishes which came in various
Read More »
Happy weekend guys, how was the 2nd week of relaxed lockdown for you? First of, there is an unpleasant hike in transportation fare because bus
Read More »
I'm passionate about using the art of storytelling to project positivity and impacts. I have 5 years of experience strategizing and creatively curating digital content for brands in the profit and nonprofit sectors in order to establish and promote their relevance.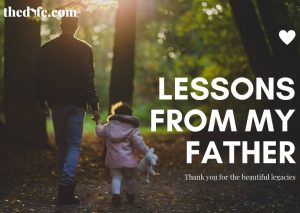 It's exactly a week my family observed 1-year remembrance of my Father's death. The remembrance afforded me some time to reflect about my Dad and the lessons I can boldly say I learnt from him. As a baby till the years I became a 2-digits birthday holder (because I had a baby sister when I was 9 nine years old), I was my Dad's most loved baby girl especially
Read More »
Stay Alert on Dife's New Drops
Be the first to see my new Podcasts, Movie Reviews, Articles and many more when you subscribe to my newsletter.