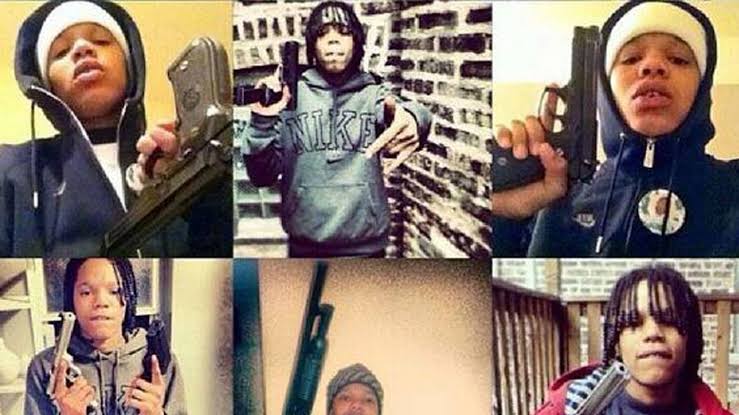 Enroute to Iyana-Ipaja around 8:30pm on 15th July 2019, I practically had the frightening experience that reiterated the depraved state of youths in our society. In a Danfo bus going to Iyana-Ipaja, Lagos, everything seemed usual until we got to Funmilayo/Agbotikuyo area when we saw vehicles reversing and speeding off while the shout 'Go back' hysterically filled the air. My hairs were on edge, as the Danfo bus driver without yielding to warning sped on into the army of teenagers equipped with different death-incurring instruments like matchets, axes, clubs, daggers, cutlasses and knives .
Passengers were screaming, some shouted 'Jesus'. I shouted that the bus' door should be closed but it wasn't, When I realised the bus' door was damaged and couldn't be closed, I joined the throng of passengers shouting 'Jesus'. The Danfo bus driver continued to speed on in the midst of dreadful chaos while the passengers looked with fear at how other vehicles were being plundered and these armed youths seemingly teemed towards our bus but walked pass our vehicles without making any attempt to harm our inclosed bus or its passengers. Till we got to the final bus stop at Iyana Ipaja garage, everyone was still in shock. Alighting from the bus, as if it was rehearsed, all passengers in the bus echoed 'Olorun O se o'.
Moving on to board another bus heading to my destination, all my co-passengers had the same near death experience in different versions because we were passengers of different buses. Yoruba have a saying of 'Oro buruku toun terin' (recount of unpleasant happening that makes one laughs) wait for it… One of the passengers said, he got to the final bus stop before he noticed that one of his shoes was not on his foot . He said he was in his boarded bus pressing his phone when a hand stretched from nowhere to hijack his phone, he was smart enough to tighten his grip on the phone so struggle ensued between the owner and hijacker. The owner eventually won the struggle but lost one of his shoes in the struggle unnoticed. I just couldn't conceal my laughter.
Another woman narrated how she was smart enough to quickly drop her hand bag containing her valuables on the bus floor and placed her other bag without valuables on her laps. A fierce looking teenager stretched his hand to hijack the bag on her laps . She tried struggling with him but he was about overpowering him until she shouted 'Jesus' then the boy suddenly left her though one of the bag handles got caught in the struggle. Different people had diverse encounters of the dreadful event of that night and it was really disheartening listening to how teenagers have become members of confraternities and become terror to their society. These terrific teenagers are on rampage in a society that has failed them.
I just can't help wondering that some men and women are supposed to be parents to these teenagers. What happened to these teenagers' parents to have beheld their fruits grow without being pruned. What exactly is the source of these heart wrenching menace that makes the expectedly young and bright to be death and terror to their society? My head, mind and heart is 'turnioniown' as my world, generation is over-the-top 'turnioniown'. Where exactly have they missed it? Is it the parents or the teenagers that missed it? I have myriad of questions clogged in my mind right now but how do we embark on a mission to save, help our world if we are tragically losing the young ones.
It's midweek, how has the week been for you so far? Feel free to share your thoughts and experiences in the comment section or send an email to difesepiphany@gmail.com. Enjoy the rest of your week! 😘😘😘