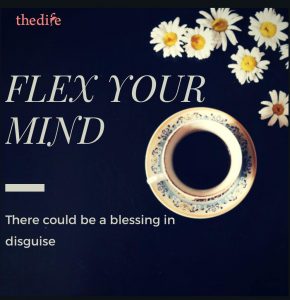 'Life is a battle of the mind' they say, so flex your mind, don't let life pass you by.
On Tuesday, I stumbled on Tubaba's Oya Come Make We Go video and the video got my attention till the very end. I kept asking myself, 'Ife, haven't you watched this video before?' Like, the video made so much sense to me and I can't believe I just noticed it this week, a song that has been released 4 years ago🤔🙄.
Tubaba's  Oya Come Make We Go video lyrically and visually communicated the validity of dreams, that if you can dream or imagine anything, you can achieve it.  I lie you not fellas, I felt strengthened to keep believing in my dreams and working toward the achievement.
Similarly, some weeks ago, I watched Justin Bieber's official video for 'Intentions' and I realized that the lyrics of the song actually got my attention. To think I have watched this video quite a couple of times, I had never really paid attention to the lyrics of the song until recently. I had an instant special liking to the song by the time I realized the song has beautiful didactic lyrics. By the way it is JB's song of course it is melodious too.
We all know that there is a prevalent uncanny manner that the Hip-hop world portrays females in the society as sexual objects but this song threaded a beautiful part of appreciating the wholeness of feminity which includes strength, beauty, financial independence etc. More so, the music video also served as a form of fund raising to some women who are struggling for stability.
Here are some lines that I like more;
'Picture-perfect, you don't need no filter', this line speaks authenticity, staying true to who you are.
'Triple threat, you a boss, you a bank, you a beast', this attests to girl-power💪
'Already passed, you don't need no approval', this line aligns with my previous post, Endorse Yourself, Wait for No One(you might want to check out).
This post is not for a music review but to allude to the act of missing out on certain positive things because of an unhealthy mindset. A mind that is fixed on some parameters or metrics and pays no attention or regard to other things outside the pre-supposed parameters or metrics would likely miss out on blessings in disguise.
It's OK to have your values and principles but don't be so rigid that you don't pay attention to details or opportunities that abounds in things, people especially the unassuming ones. This still gives you the chance to sieve whatever content you want but please don't be so blinded by your fixed mindset that you forget that life is full of pleasant surprises in the most unexpected ways. So, flex your mind, don't life pass you by.
Have a pleasant weekend ride and remember to keep breathing.
Je t'aime mon ami😘😘😘